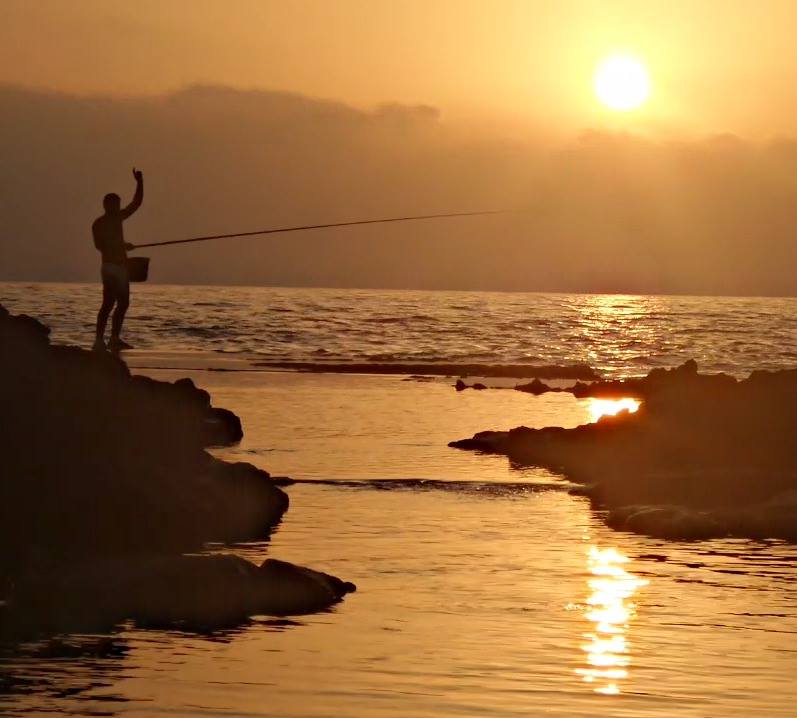 The straight path from impossible to possible
How many times have you looked at something and said "I can't do that" and either walked away and given up or revisited the impossible and made it happen?
For nearly everyone the "I can't do it" comes up often and there are things that are truly impossible, flapping your arms and hoping to fly is just one but many young children try. Seemingly impossible challenges arise every day, extra work on an already heavy workload, being in three places at once with the kids or just getting across town in rush hour traffic in time for a meeting.
Some people face even bigger impossibilities such as paying of debt, owning a house outright or climbing Everest for the first time. However, every one of these is possible if you have faith in God and believe in scripture and many people have achieved these and many more impossible tasks.

There are countless conclusions to the impossible but most of us see only one conclusion and only one way. With God in control, His conclusion equals or betters your own and if you choose to put Him first a great deal of stress and worry will fall away from even the most challenging or impossible of day-to-day tasks.

From Old Testament times, the prophets knew about the staying power of God, and how He will carry someone through, beyond and above any challenge provided it is Godly or for good. Isaiah 41:10 reads, "So do not fear, for I am with you; do not be dismayed, for I am your God. I will strengthen you and help you; I will uphold you with my righteous right hand" (NIV) and right up into the New Testament Jesus says "Because you have so little faith.

Truly I tell you, if you have faith as small as a mustard seed, you can say to this mountain, 'Move from here to there,' and it will move. Nothing will be impossible for you." (NIV) in Matthew 17:20
Getting to your conclusion of the impossible with God is always a straight path, It may have twists and turns but it is faster and more direct, as found in Proverbs 3:6 "in all your ways submit to him, and he will make your paths straight". However, we as men cannot see His path, very often because we lack the faith or foresight or even intent, the mountain in front of us is just too big. We see the obstacle and place other hurdles in the way almost finding excuses not to believe it can be achieved.

As I write this post right now, I have an "impossible" to believe forbut I am not letting go: I need pay my rent and customers have not paid for June and I cannot see the funds.
Have you been there, where I am now?

Trusting God is not always easy but it should be and is far easier than we imagine when we submit to him and let Jesus take the wheel as the song suggests.

I look back to only a few months ago when I was burdened with a debt and I wanted it to go away. I, me, I may a plan to pay it off over time but I prayed for the impossible. I never gave up hope, and what seemed like an impossibility or only possible over 5 years took less than 2 months to conclude!

God's way, not mine, meant placing a few troubles in my way to make the impossible possible, the path was far from straight but it sure was faster. An impossible and even miraculous series of events saw a debt of about $10,000 written off by my bank in a way that could only be God leaving me debt free.

I find myself today worrying about my rent and my bills knowing full well I serve a God who provides all my needs. My worldly mind is worried, but with prayer, grace and taking a moment to pause and thank God for what I have and not complain about what I don't have I trust Him for a miracle that is pure and simple love from the Father.

The impossible can, and will be overcome, simply because of faith, trust and belief "And I will do whatever you ask in my name, so that the Father may be glorified in the Son. You may ask me for anything in my name, and I will do it." John 14:13-14 (NIV) and I know, almost instinctively that it will be done, in Gods way (the straight path) not my way (the crooked path)

Remember "For we live by faith, not by sight." 2 Corinthians 5:7 (NIV) and this the Straight path to making the Impossible Possible is created.

Jesus Bless You All
Nicola Kanaan