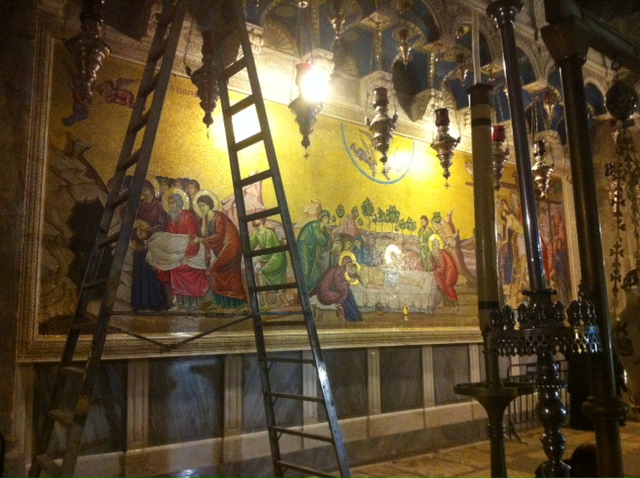 The Power of Persistent Prayer
If you pray for something for long time and still God didn't answer your prayer let me show you few scriptures from the bible how to pray and never give up.

In the chapter of Matthew 15:21-28 we can see the canaanite women when she approach Jesus as she saw him she cry out to him.
Leaving that place, Jesus withdrew to the region of Tyre and Sidon. A Canaanite woman from that vicinity came to him, crying out, "Lord, Son of David, have mercy on me! My daughter is demon-possessed and suffering terribly."
Jesus did not answer a word. So his disciples came to him and urged him, "Send her away, for she keeps crying out after us."
He answered, "I was sent only to the lost sheep of Israel."
The woman came and knelt before him. "Lord, help me!" she said.
He replied, "It is not right to take the children's bread and toss it to the dogs."
"Yes it is, Lord," she said. "Even the dogs eat the crumbs that fall from their master's table."
Then Jesus said to her, "Woman, you have great faith! Your request is granted." And her daughter was healed at that moment.

This is persistent faith she didn't give up when the Lord Jesus ignore her, our lord want to check her faith and heart.
How many time we pray and it seems God don't listen to us, but actually God see everything, hear everything, it his decision to answer "yes" or "no" but sometime he want to check our faith to see if we really believe.

Jesus give us other example in the bible about someone that had few guest came to visit him but he didn't have nothing to serve them so he decide to go to his freind:

Luke 11:5

Then Jesus said to them, "Suppose you have a friend, and you go to him at midnight and say, 'Friend, lend me three loaves of bread; a friend of mine on a journey has come to me, and I have no food to offer him.And suppose the one inside answers, Don't bother me. The door is already locked, and my children and I are in bed. I can't get up and give you anything. I tell you, even though he will not get up and give you the bread because of friendship, yet because of your shameless audacity, he will surely get up and give you as much as you need.
So I say to you: Ask and it will be given to you; seek and you will find; knock and the door will be opened to you. For everyone who asks receives; the one who seeks finds; and to the one who knocks, the door will be opened.

This is what Jesus telling us in the parables never give up with God keep asking, seeking, knocking at the end God will answer if we keep our faith strong.

We need to wiggle to God and yell to him to show our faith.

Here is a few Keys to stay in persistent Prayer

1) Never give up on God he is the solution and not the problem

2) keep asking, seeking, knocking God almighty will answer and will hear our cry

3) Try not to compalin instead always praise God that's what catch his attention

4) We must obey God and run away from sinful life, we should seek God grace

5) We must read God word and speak it loud

6) We have to pray like prophet Elijah and be people of faith

7) Pray without Ceasing

8) Focus on God promises in the bible, see what God want you to have and pray by scriptures.

8) According your sitution remind God what he said in his word: God you said if i ask you will give...God you said what ever i ask in your name you will deliver it to me...God you said whatever we bind on earth will be bound in heaven.

Jesus Bless you all
Nicola Kanaan