Saint Marie Alphonsine from Jerusalem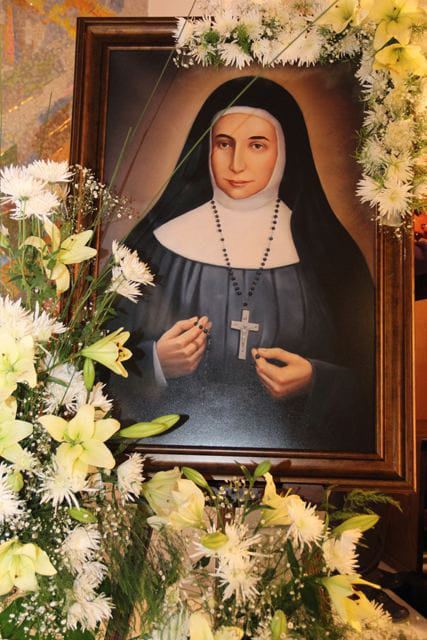 Mother Marie Alphonsine Danil Ghattas was born in Jerusalem, on 4th October, 1843.
On January 6, 1874, the Feast of the Epiphany, the Blessed Mother appeared to Sister Marie Alphonsine in a vision. A year later, the Virgin appeared again and asked Sister Marie Alphonsine to establish a new religious community, the Congregation of the Most Holy Rosary.
THE ROSARY IS YOUR TREASURE
It was "prayer, the rosary, and faith in God" that sustained Cathy and Rob as they bore "the cross of not being able to have children, and accepting that", and rejoiced in "seeing what other paths God may have for you, and the amazing joy God's path can bring that you don't even realise could happen".
"Blessed Marie-Alphonsine has given herself wholeheartedly to God, faithfully responding 'yes' to all God asked of her, and that can help inspire us in our situations."
Pope Francis will also canonise Blessed Jeanne Emilie De Villeneuve, founder of the Congregation of the Sisters of the Immaculate Conception, and Blessed Mariam Baouardy, a Melkite member of the Discalced Carmelites.