More info
This Sacred object Contains:
1) Pure Water from Jordan River,
2 )Genuine Earth from Jerusalem,
3) Virgin Olive Oil from Bethlehem,
4) Frank Insence
5) Olive Wood Cross from Bethlehem
6) Byzantine Icon, selected from the most representative samples of classic Byzantine icon- painting,
7) Holy Candles(Package).
Don't miss this Opportunity to own this peice of Blessings gift on very cheap price!!!!
• All our products come with high quality

• Your items will be shipped the next day after payment received(
Expedited Shipping
)

• We will provide you Tracking number & insurace
Paying with PayPal
NOTE: Your order will be shipped to your PayPal address. Ensure you have selected or entered the correct delivery address.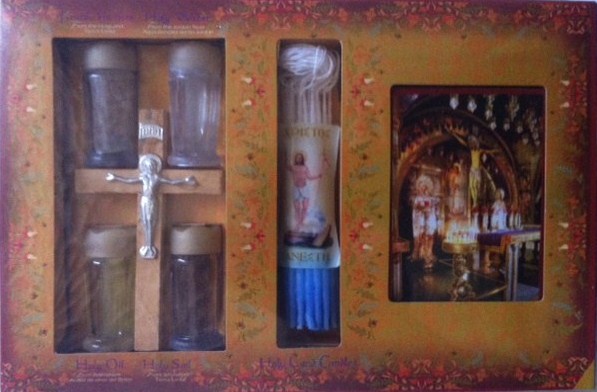 Buy Now this precious
Holy Land Gift Set
+ Shipping $28