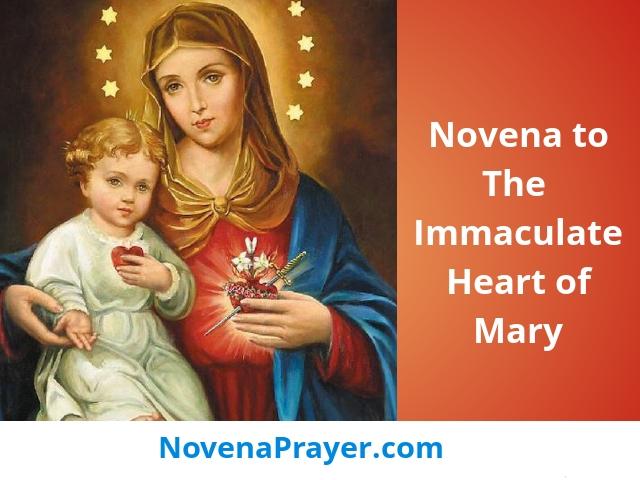 Christians look to Mary, the Mother of our Lord, as the first Christian and the model of holiness. This novena presents a profound opportunity for us to pray that Jesus may give us the Grace to be more and more like His mother and thus come closer to Him through His Immaculate Mother.
Please join us in praying this novena here and invite your friends and family to pray with us!
Immaculate Heart of Mary Novena Prayers
Immaculate Virgin, by the holy will of your Son my Lord Jesus Christ, you are my Mother in Heaven. Your Immaculate Heart is full of love, mercy and compassion for sinners like me. I ask that you intercede for me today for…
(mention your prayer)
I trust in your intercession before the throne of God for my needs. Please pray also that if my requests are not in accordance with the will of God, that I may be, like you, conformed to His will and not my own.
Hail Mary…
Immaculate Heart of Mary. Pray for us!
Amen.
Act of Consecration