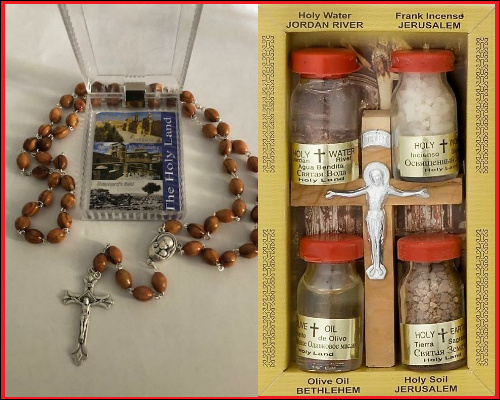 Pray Novenas With Our Special Gift From The Holy Land
And Support the Local Christians With Your Purchase.
Free Premium Shipping Buy Now!!!
NOVENA OF THE

MOST POWERFUL HAND

I place my Christian soul

before Thee,

and in my despair and anguish,

beseech Thee to bring

the most powerful strength of

Thy Helping Hand to come

to my rescue. I place the devotion

of my sorrowful heart at Thy feet

that I may be pardoned from a

destiny of suffering.




May the loving kindness

of Thy Sacred Heart

and the wonders of

Thy Powerful Hand

help me and give me

strength and wisdom

to live in peace

and happiness.

Amen.

(Make your petition)