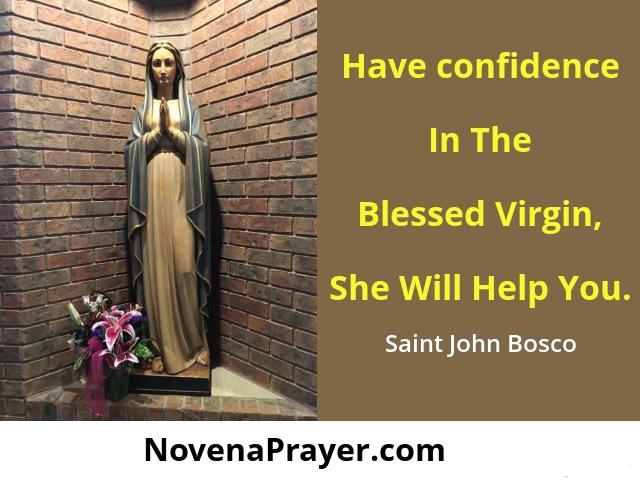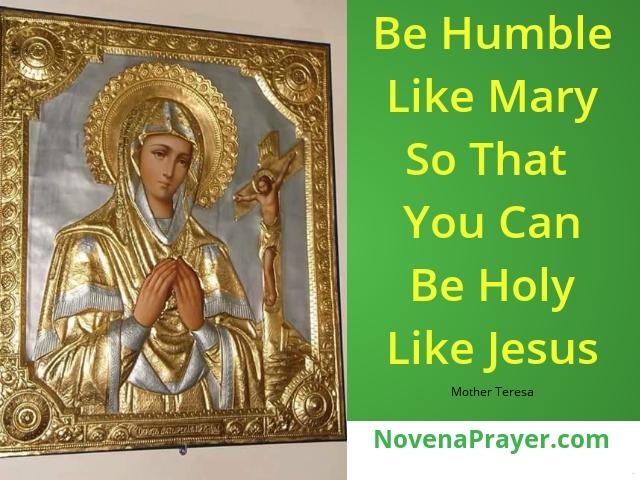 Luke 1:26-28
And in the sixth month, the angel Gabriel was sent from God into a city of Galilee, called Nazareth,
To a virgin espoused to a man whose name was Joseph, of the house of David; and the virgin's name was Mary.
And the angel being come in, said unto her: Hail, full of grace, the Lord is with thee: blessed art thou among women.

Luke 1:41-42
And it happened, when Elizabeth heard the greeting of Mary, that the babe leaped in her womb; and Elizabeth was filled with the Holy Spirit.
Then she spoke out with a loud voice and said, "Blessed are you among women, and blessed is the fruit of your womb!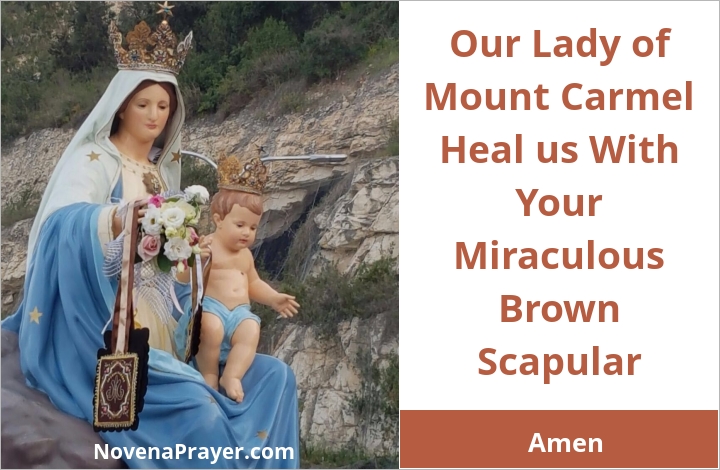 Hail, Holy Queen

Hail, holy Queen, Mother of mercy, our life, our sweetness and our hope.
To thee do we cry, poor banished children of Eve: to thee do we send up our sighs, mourning and weeping in this vale of tears.
Turn then, most gracious advocate, thine eyes of mercy toward us, and after this our exile, show unto us the blessed fruit of thy womb, Jesus, O clement, O loving, O sweet Virgin Mary!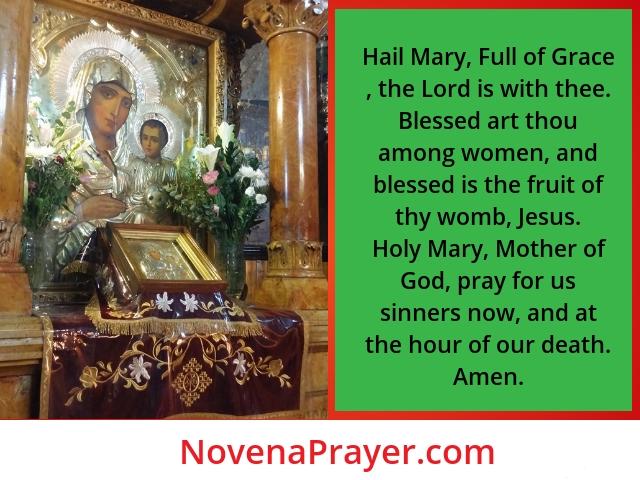 Pray for us O holy Mother of God, that we may be made worthy of the promises of Christ.
St. Joseph, foster father of Jesus, pray for us.

Amen.